---
Robert
05/16/2015 - aikidokoki
Sold a Single Family home in 2015
Local knowledge: 5
Process expertise: 5
Responsiveness: 5
Negotiation skills: 5
Sarah helped us from start to finish on both buying and selling. She is the most personable and knowledgeable agent we have ever had the pleasure to work with. Our home sold in 24 hours after following her recommendations and we could not be happier in our new home. Sarah truly is a fantastic agent and person!
---
Corey
Corey W reviewed Sarah Marrinan
04/30/2015 Helped me sell a home

Sarah helped us buy our "forever home" and sold our old home in one day! She is extremely knowledgeable and responsive. I was especially pleased at her accommodating nature as we had our two small children with us at many showings. You will not regret signing with Sarah!
---
Maggie
Highly likely to recommend
04/13/2015 - maggiejo10
Bought a Single Family home in 2014 for approximately $325K in Lino Lakes, MN.
Local knowledge: 5
Process expertise: 5
Responsiveness: 5
Negotiation skills: 5
How amazing is Sarah!! My fiancé Tyler and I have had the privilege of meeting and working with Sarah. Our first home we saw online and fell in love with was shown as unavailable which was an unfortunate start. Sarah continued to show us beautiful homes that just didn't give us the feel like we wanted with the first home. Until by fate the first home became available again and Sarah got us a showing immediately and we put an offer in that night. With multiple offers Sarah did whatever she could to make sure this home became ours! We are so grateful to having Sarah on our side as she fulfilled our wishes! She truly went above and beyond helping us find and own our dream home! Thank you so much Sarah for your dedication and passion for guiding us to our perfect home!
---
Caroline
Caroline Pashibin reviewed Sarah Marrinan
02/05/2015 Helped me buy a home

exceptional professional and personal service provided. Her follow up, dedication and experience help get us to closing even when things got rocky... :-)
---
Tamara and Jon
Sarah Marrinan did an amazing job with the sale of our home. She went the extra mile many times to make sure everything was in our greatest interest. Sarah worked hard to advertise our home not only to the public but to other agents. Sarah knows what it takes to sell a house, she proved that to us when our house was sold in 2 1/2 weeks. We would highly commend and use Sarah Marrinan for any real estate needs.
---
Lynn
skinner1129 reviewed Sarah Marrinan
06/23/2014 Helped me sell a home

Sarah is a very hard-working trustworthy real estate agent! I'm so grateful I had the pleasure working with her! She's very professional and knows her job well. I didn't realize how stressful selling your home can be but, she put my mind at ease and explained the process as we went along. She always listened to my concerns and answered any questions I had. She also found me the perfect home for me and my family!!! I'm so glad I found her!
---
Curt Smith, Bell Mortgage
I've had the pleasure of working with Sarah on several transactions. As a long-time loan officer in the area, I've seen many Realtors come and go but very few in my eyes have set themselves apart in the way that Sarah Marrinan has. The effort she puts forth for her clients is unmatched and she has a work ethic that is second to none. This combined with her pleasant nature and her ability to relate to people (not talk down to them) make her a Realtor that her clients always remember. I would highly recommend Sarah Marrinan to anyone considering buying a home.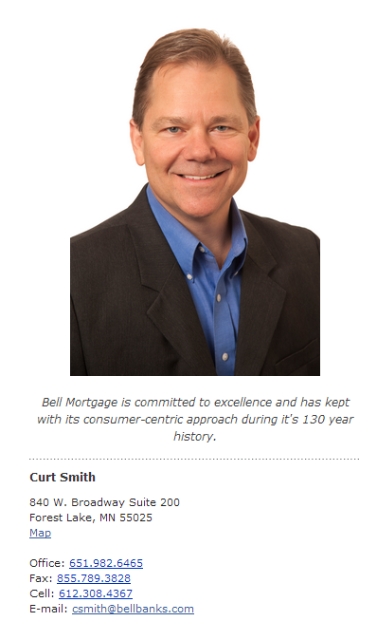 ---
James and Sabine
Sarah was a pleasure to deal with. She always took the time to guide us and make sure we understood what to expect throughout the entire process. Thank you Sarah, for helping us get the house we really wanted!
---
Jake Covey
"I have purchased 6 homes and never had such a pleasureable experience"

I am writing to express my pleasure with your real estate agent Sarah Marrinan, who represented me in my recent purchase of my new home. Sarah guided me through the entire process, from searching for houses to making the offer and closing the deal. I credit Sarah with a smooth, stress-free home-buying experience.

This is my sixth purchase of property in my lifetime, and never had such a pleasurable experience. Sarah is savvy, personable and knows the local market inside and out. I never could have gotten this home without her. Sarah always had time for showings on our schedule and was constantly keeping me informed on homes on the market and homes likely to be coming on the market. I appreciated her constant attention to my needs.

To reiterate, I am very pleased with Sarah and her expertise and we will highly recommend her to everyone, and if I ever need an agent again, Sarah will be my first choice.

Sincerely,
Jake Covey
---
Ben and Cari
Sarah made my house searching experience as effortless for us as could be. We had previously worked with another agent and were disappointed that we never found a house. When we started working with Sarah, she really listened to our needs and made suggestions we hadn't thought of before. After looking at only a couple houses, Sarah made a suggestion to see a house she thought might be a good fit and we agreed to take a look. We loved it! We made an offer that was accepted and she quickly got to work with the lender and the title company. She kept us informed along the way and took care of any hiccups that came up prior to closing. We would certainly recommend her to our friends and family. -Ben and Cari
---
Kassi

Thank you so much for your hard work and commitment to finding me the perfect house. You offered great suggestions and were always available to answer questions and help in any way you could. You made my first time home buying experience fun and successful! I am so happy in my new home! I would certainly refer you to all my friends and family. -Kassi


---
Ashlee
For a first time home buyer I was a little lost and didn't know exactly what I was doing.... I needed some serious direction. Sarah was excellent, always on top of things and one step ahead. She was full of knowledge when it came to so many things, especially the home buying process, which is what I needed. At times I feel she was extremely patient with the questions and concerns that myself and family had. We looked at a ton of homes for sale, which took up a lot of time and energy on Sarah's part. I was some-what picky on what I wanted and what I was looking for in a first home and I can see how challenging it could be on a realtor, but not for Sarah. If you are a person that is looking for a real go-getter when it comes to finding you exactly what you are looking for, Sarah Marrinan.
---
Jesse Vollmer, Senior Loan Officer
As a Mortgage Broker, its a rare trait to find a real estate agent that truly looks out for their clients best interest. Sarah will go the extra mile for sure!!